SEARCH
---
Loading
Get Free Upcoming Event Information
---
We want to keep you informed about NEMOA upcoming events. Sign up today for our free notification service.

OUR SPONSORS
---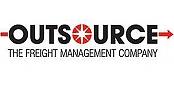 NEMOA NEWS
---
Ready-Set-Tweet at directXchange!
03/11/2014
Star-Studded Speaker Lineup at ACMA National Catalog Forum; Discount Registration Expires This Friday
03/11/2014
Bring your checkbook and sign up for GOLF!
03/07/2014
Stop thinking about it.....the time is NOW! Register today!
03/05/2014
House Judiciary Committee Remote Sales Tax Hearing Postponed; Rescheduled for March 12th.
03/04/2014
Last updated: Wed, 12 Mar 2014 20:43:40 GMT
INDUSTRY NEWS
---
12 Mar 2014 | 10:41 am EDT
12 Mar 2014 | 10:16 am EDT
11 Mar 2014 | 1:06 pm EDT
11 Mar 2014 | 11:00 am EDT
11 Mar 2014 | 9:56 am EDT