SEARCH
---
Loading
Get Free Upcoming Event Information
---
We want to keep you informed about NEMOA upcoming events. Sign up today for our free notification service.

OUR SPONSORS
---
NEMOA NEWS
---
An incredible line-up for directXchange this March! Don't miss it!
01/27/2015
Catalogs, After Years of Decline, Are Revamped for Changing Times
01/26/2015
The RR Donnelley Collator - January 23, 2015 - Catalog/Retail
01/23/2015
Welcome New Member - Castanea Partners
01/22/2015
Welcome New Member - Johnson Smith Co.
01/22/2015
Last updated: Fri, 30 Jan 2015 12:21:48 GMT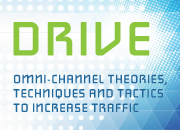 INDUSTRY NEWS
---
30 Jan 2015 | 6:30 am EST
30 Jan 2015 | 6:30 am EST
30 Jan 2015 | 6:00 am EST
29 Jan 2015 | 6:30 pm EST
29 Jan 2015 | 3:00 pm EST