SEARCH
---
Loading
Get Free Upcoming Event Information
---
We want to keep you informed about NEMOA upcoming events. Sign up today for our free notification service.

OUR SPONSORS
---
NEMOA NEWS
---
NEMOA Holiday Schedule
12/22/2014
The RR Donnelley Collator - December 19, 2014 - All Markets
12/19/2014
Please join us in welcoming new member - Agri Supply
12/18/2014
Disrupt, Delight, DRIVE!
12/16/2014
ACMA, TruST Win Tax Battle for 2014; Colorado Tax Case Proceeds; 2015 Looms Large For Both
12/16/2014
Last updated: Tue, 23 Dec 2014 02:18:30 GMT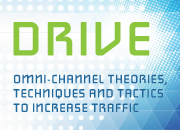 INDUSTRY NEWS
---
22 Dec 2014 | 2:55 pm EST
22 Dec 2014 | 11:37 am EST
19 Dec 2014 | 12:31 pm EST
19 Dec 2014 | 10:24 am EST
19 Dec 2014 | 6:30 am EST