SEARCH
---
Loading
Get Free Upcoming Event Information
---
We want to keep you informed about NEMOA upcoming events. Sign up today for our free notification service.

OUR SPONSORS
---
NEMOA NEWS
---
ACMA Washington Alert: House Passes ITFA, but Senate Looks to Tag On MFA
07/16/2014
Supreme Court Grants Cert In DMA Tax Case
07/11/2014
5 Things to Bring to NEMOA's Annual Charity Golf Outing
07/08/2014
Wishing you a sparkling Fourth of July filled with pride, honor and lots of fun!
07/02/2014
Less than 2 weeks left to reserve your spot on the links!
07/01/2014
Last updated: Fri, 25 Jul 2014 18:14:53 GMT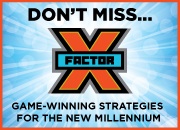 INDUSTRY NEWS
---
25 Jul 2014 | 10:49 am EDT
25 Jul 2014 | 6:30 am EDT
25 Jul 2014 | 6:30 am EDT
25 Jul 2014 | 6:00 am EDT
24 Jul 2014 | 4:23 pm EDT