Spring 2012 Conference
The directXchange by NEMOA 2012 Spring Conference took place March 14-16 at the Renaissance Boston Waterfront Hotel in Boston, Massachusetts.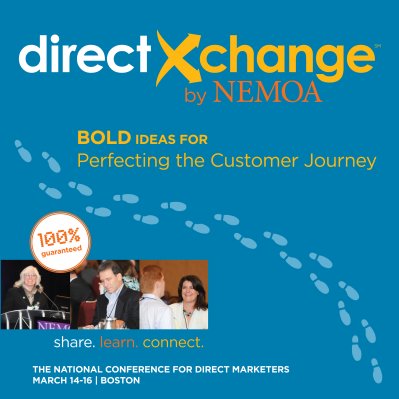 Check this out!
Fifth Gear Marketing Specialist Katie Guyer shares an inside look at what went on during the NEMOA Spring 2012 directXchange Conference in Boston:
Doing Better Business - NEMOA Spring 2012 Recap
ATTENDEE LIST
Click here for a final list of companies in attendance
SPEAKER PRESENTATIONS
Conference attendees were issued a username and password in order to access speaker presentations after the conference.
Access by Non-Members closed on April 22nd.
NEMOA Members always have access to the presentations by logging in to the Members Area.
CONFERENCE PROGRAM
Click here for program details
PHOTOS by Alfred Gadway, Jewell Hill Studio
Click here to view photo album
SPONSORS
Thank you to our Sponsors for their support!
SCHOLARSHIP WINNERS
Congratulations to our Spring Scholarship Winners!
Jessica Baines, Plow and Hearth
Lydia Chan, UncommonGoods
Megan Lemire, Garnet Hill
Chad Rossignol, Cuddledown
Jessica Willis, Hodges Badge Company
Click here to learn more about NEMOA's Scholarship Program
QUESTIONS?
Please contact the NEMOA office with any questions.