SEARCH
---
Loading
Get Free Upcoming Event Information
---
We want to keep you informed about NEMOA upcoming events. Sign up today for our free notification service.

OUR SPONSORS
---
NEMOA NEWS
---
News from directXchange - Day One
09/17/2014
5 Things to do before directXchange
09/15/2014
Services set for Larry and Jane Glazer
09/12/2014
Ace the acquisition game with social marketing
09/11/2014
Stop thinking about it... See who's coming and Register today!
09/09/2014
Last updated: Fri, 19 Sep 2014 05:45:30 GMT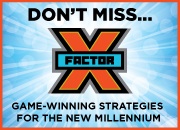 INDUSTRY NEWS
---
18 Sep 2014 | 2:44 pm EDT
18 Sep 2014 | 1:14 pm EDT
18 Sep 2014 | 9:56 am EDT
18 Sep 2014 | 6:30 am EDT
17 Sep 2014 | 12:56 pm EDT